Guitars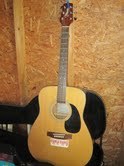 "Allie" Takamine  G240...This is my main guitar....I have written all my songs on it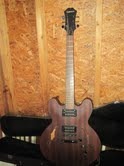 Epiphone Dot Studio....Used on "Will She Be Here In the Mourning"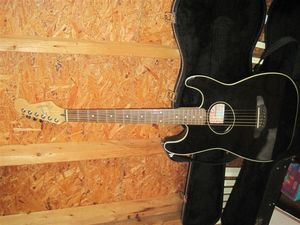 "Nana Montana" Fender Stratocoustic " Use mostly on live performances.....I love this guitar....it is a acoustic guitar with the playability of a Strat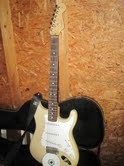 Fender Stratocaster  borrowed from my friend Scott ..Used on all electric on the EP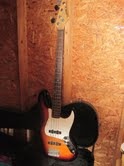 Samick Artist Series Bass...borrowed from my friend Scott  
Effects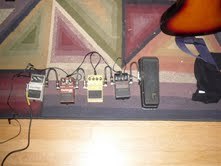 This is how my guitar effects are set up during playing
Bigger pics of each pedal
from left to right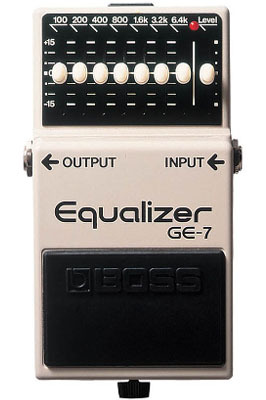 My Boss GE-7 Equalizer....I mostly use this to fill out my rhythm playing.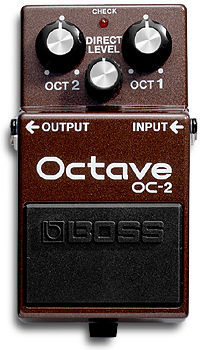 My Boss OC-2 Octave....I am still working on this pedal....I have played with it just nothing recorded.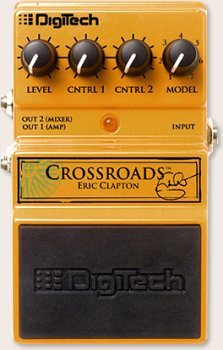 My DigiTech Eric Clapton Crossroads.....I am a huge Slowhand fan....I use this mostly as an Overdrive pedal.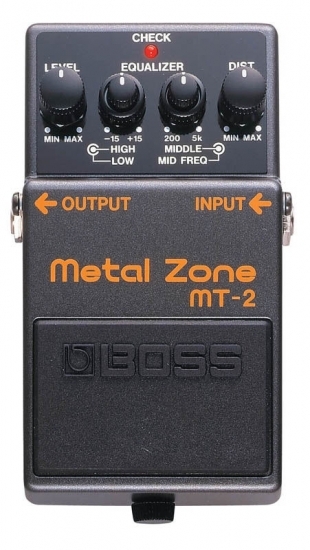 My Boss MT-2 Metal Zone....no recordings with it....but a fun pedal to get out aggression....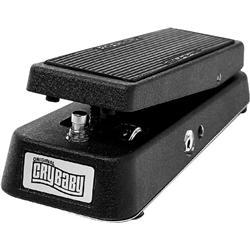 My Dunlop Original Crybaby Wah.....used on Sweet Kiss.....everyone should have one.
AMPS
From Left to Right


Fender Frontman 15R( with back removed)

Roland Mircro Cube

Crate Bass Amp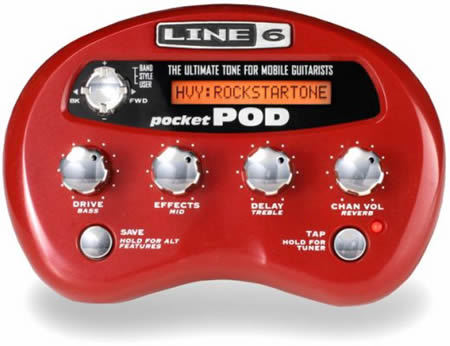 I use my Line pocket POD to jam and to work out songs.....I will be using this mostly to get different amp sounds